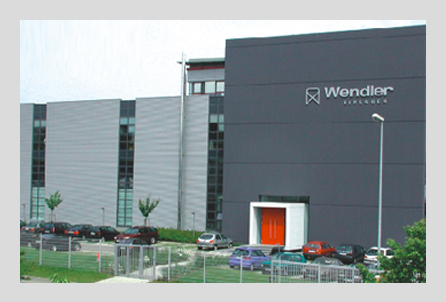 Wendler from Germany is a world leader in finishing cotton cloth since 1843. Wendler specializes in top quality woven interlining well-known for non-iron cotton shirt fabrics. Having an elite clientele spanning more than 70 countries across the globe. Wendler is indeed the heart of the shirt.
Wendler's Quality assurance ensures the best quality of all products at all stages of production. All products go through a series of quality control checks to give you matchless quality, are environment friendly and are Oeko-Tex Standard 100 certified.


Wendler offers interlinings with the following standards to its quality products:
• Good Bonding
• Low Shrinkage
• High & Stable Whiteness
• Consistent Quality
Product Range
• Over 100 types of fusible Interlinings in 100% Cotton
• Range varying from 50 to 375 GSM
• Over 100 Colours in Azo free dyes.
• Brushed / Raised Interlinings for high volume & soft feel
• Both Side Fusible Interlinings
• Temporary Fuse Interlinings
• Stretch Interlining
• 100% Cotton Non-Fusible Interlinings
• T/C Interlinings
• Arm hole Interlinings
• Slitted Interlinings & Tapes cut to size
• Metal Interlinings
• Soil Release Interlinings
Usage
The vast array of our Interlinings covers all the fashions need such as
• Wrinkle-Free Shirts
• Dress Shirts
• Formal Shirts
• Semi-Formal Shirts
• Button Down Shirts
• Casual Shirts
• Enzyme Wash Shirts
• Ladies Shirts, Top and Blouses
• Trouser Waist Bands
• Wendler Armhole Interlining (AH025/AHF) can be used for Armhole, Side Seams to give a complete pucker free shirts
Network
Wendler's presence spans the globe in more than 70 countries with a sophisticated computerised integrated sales network.
The network also institutes:
• Consistent Global Monitoring
• Local Warehousing
• Global Distribution
• Intensive Coverage within India & Nepal