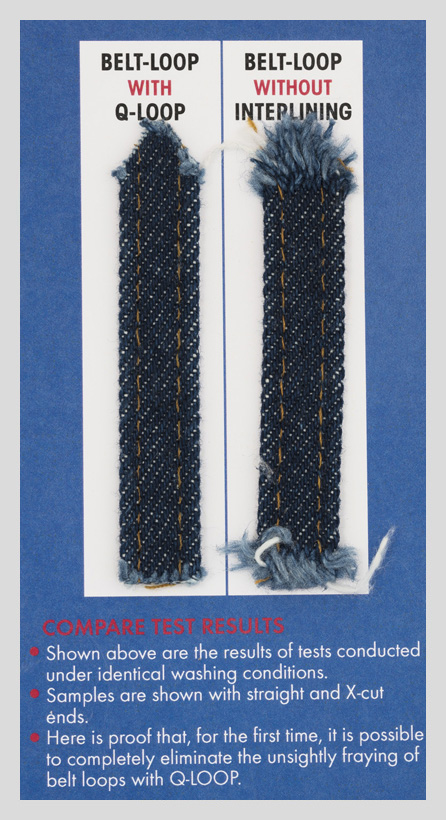 Q-loop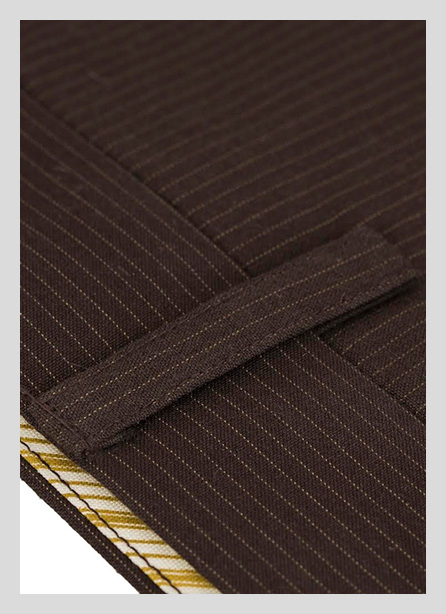 Glu-loop

QST stands for Quick Service Textiles – and that is the business we are in – servicing textiles to our customers as quickly as possible.  We are the apparel industry's leader of quality garment construction components.  Our renowned, innovative product lines go through a critical number of steps to ensure that what is leaving the factory is to your exact specifications to offer our customers a piece of mind. Guaranteeing product performance is one of our highest tenets as a company.
QST has a full collection of interlinings to enhance the design and performance of your garments including shirts, jackets, dresses, sportswear, suiting, outerwear and waistbands. Our CX range of fusible and sew-in interlinings are engineered to meet both the quality and the pricing demands of today's modern fabrics in all weights, constructions and finishes. Our interlining provides a hint of body while keeping the flow of our customer's garments intact. QST's diverse collection of interlinings is suitable for applications that range the most delicate and luxurious couture garments to the most durable work-wear.
Product Range:
• Knitted Interlinings
• Woven Stretch Interlinings
• Lapel Interlinings
• Small Piece Woven Interlinings.
• Printed Interlinings.
Q-LOOP:
A QST exclusive product developed to eliminate belt-loop fray in the production of denim and cotton denim belt-loops.
A unique resin tape that eliminates belt-loop fray for the life of a garment, while improving appearance.
Using Q-LOOP eliminates costly, labor intensive hand trimming of belt-loop fray.
• BELT-LOOP WITH Q-LOOP
• BELT-LOOP WITH FUSIBLE WEB INTERLINING
• BELT-LOOP WITHOUT INTERLINING
QST/Q-Loop Processor
Fuses Q-LOOP resin tape to belt-loop fabric. Designed for use with all denim and cotton belt-loop fabrics. Beltless operation completely melts Q-LOOP anti-fray belt-loop film, allowing complete penetration into the fibers of denim or cotton fabric in the belt-loop chain. This stabilizes the fabric yarns, preventing fraying in the finishing process.
Special Fusing Equipment
QST offers special fusing equipment, designed for the unique requirements of Q-LOOP application in the production line.
GLU- LOOP: Belt Loop for Trouser.